/

James Newman Jewellery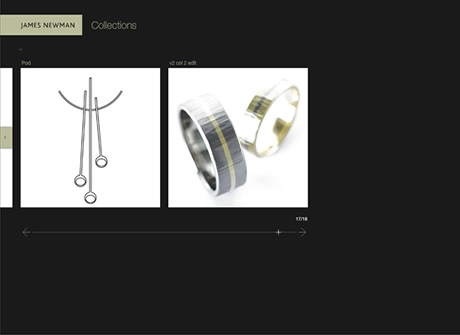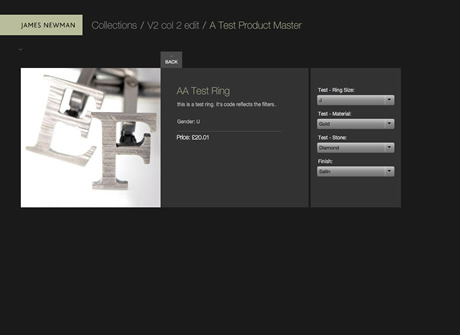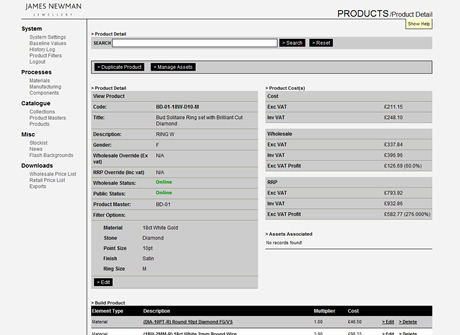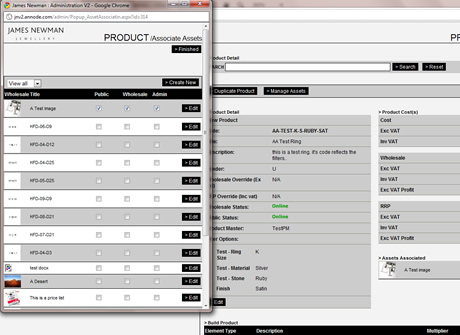 /

The Lowdown..

Highly complex bespoke web application for an independant jeweler.

A highly complex and custom CMS, developed by myself.

The system allows the administrator to create materials, manufacturing & component processes. Products are then created from these. Costs are automatically calculated based on the product make up.

A full flash site, developed between myself and another person, interacts with the database via ASP.NET handlers which output XML for the flash website.

Specification & all .net development was completed by myself.
/

Main technologies used:
ASP.NET C#
MS SQL
XML
ActionScript 3.0
Adobe CS4
/

See It.. Good Child Foundation